Advisors > Lawyers > ESOP Lawyers
Michael Canan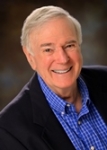 Name:
Michael Canan
Company:
Gray Robinson
Title:
Attorney
Email:
mike.canan@gray-robinson.com
p:
407-843-8880
f:
407-244-5690
301 East Pine Street
Orlando, FL 32801
View on a map


Message this advisor
Send this advisor a private message (esopmarketplace.com email).

Add this advisor
Add this advisor to your Process Map
We currently have no blog posts for Michael Canan.
Mike's experience and practice includes all phases of qualified retirement plan work, with special emphasis on the establishment and continued maintenance of ESOPs; plan design, including cross-testing, defined benefit plans, and 401(k) and (m) features; controlled group and affiliated service group issues; IRS and DOL administrative problem resolution; and nonqualified deferred compensation. Since Mike joined GrayRobinson in 1998, over half of his work has been in connection with the establishment and continued maintenance of ESOPs.
Mike has done considerable work with employers with regard to health plans under ObamaCare, and has written a book on this subject.
Mike has also been involved in numerous IRS audits regarding retirement plans and other employee benefits, including tax promoter audits regarding employee benefit matters.
Mike was born in Washington, D.C. He grew up in Southern California and attended Stanford University undergraduate and law school at the University of California, Berkeley. He was in the Peace Corps in Venezuela and then served in the Air Force, attaining the rank of captain. Mike left the Air Force to get a master's in taxation at New York University. From there he moved to Florida and practiced with several firms, including his own, before joining GrayRobinson.
Education
Stanford University, B.A., economics
University of California Law School, J.D. (Boalt Hall)
New York University, LL.M., taxation
Expertise
Taxation
ESOPs
ERISA & Employee Benefits
Technology Business Law
Affordable Care Act
We have not uploaded any case studies yet. Please check back soon.
We have not uploaded any articles yet. Please check back soon.
There are currently no ratings.
Views this week: 10
Views this year: 150
Views: 5,467